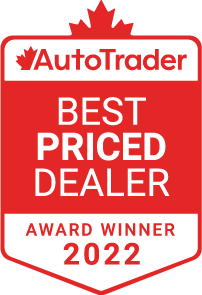 300Camco Acura has won the 2022 AutoTrader Best Dealer Price Award! This means that Camco Acura has some of the most competitively priced vehicles in the area. This is another testament to our dedication to getting our customer the best deal on their vehicles! If you are looking for more information about the award or want to view our current inventory of new vehicles use the links below!  
HOW THE RECOGNITION IS EARNED
AutoTrader use our real-time pricing data to identify dealers with the highest percentage of "Good" or "Great" price badges on their vehicle inventory, and select winners by province. They also consider factors like lot size, and whether you're a franchise or independent dealership – then the data reveals the winners by province.